Just a little look into the things I'm 'falling for' these days… beach edition!!!
#1: These beached tones…
We don't have a beach house but I like to pretend we do 🙂  Doesn't this color pallet make you sigh a little in relaxation?  Love it!
#2.  These beach paintings…
sold, but by this etsy artist
I have done a number of ocean paintings myself (mostly at sunrise/set) but I'm loving the more muted colors in these pieces.
#3:  This wooden beach house sign…
You can make your own with this DIY tutorial here from My Pink Life by Aimee Weaver.   I need this in my 'beach' house!
#4: This beachy quote…
I have been looking for a good sea themed quote for some time for an art project I have planned for our master bathroom.  Found it!
#5:  This beachy starfish decor…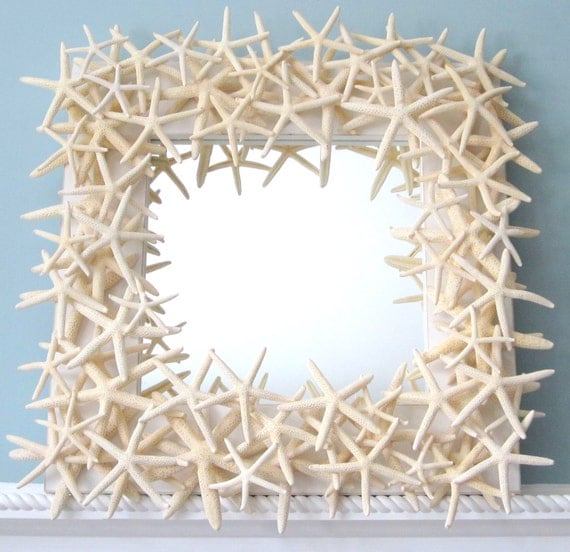 Next time we head to the beach I just might have to pick up some starfish to decorate with.  I love the look!
So that's what I'm falling for this week!  What are some of the things you're falling for?